What I'm Binge Watching This Winter.
Hibernation mode is ON… which means a ridiculous amount of time spent binge-watching Netflix, Hulu, & Amazon… 
& the fact that it's also award season has my "to-watch list" at its longest, ever! Also, if you have been a follower for long you know that my husband travels a lot with his company, leaving me with my fair share of glorious alone time. When in the moment, I can never seem to remember any shows that I've been dying to watch… so, this list is more for my own reminder & reference than yours! 😉 Here's everything I'm looking forward to binging on this winter:
Also… how cute are my tv-watching buddies?! 

"A housewife in the 1950s decides to become a stand-up comic."
Have you started watching this? I've heard nothing but amazing things! We all need a good ol' fashioned "feel good" show, & I think this one is going to be it for me!

"After a series of events, the lives of a security operative and an assassin become inextricably linked."
Sandra Oh. Enough said. Seriously, she's brilliant. She's badass. She's beautiful. & her Golden Globe win just makes me want to dive into this one even more!

"Singer R Kelly's career and playboy lifestyle are riddled with rumours of abuse, predatory behaviour and paedophilia. Survivors and people from R Kelly's inner circle come forward with new allegations about his sexual, mental and physical abuse."
OK, so I've seen most of this one. I haven't finished it. I needed to take a break, because it's so disturbing & heart-breaking & infuriating & gut-wrenching… I feel sickened that I have always loved his music, & a little sad that I will no longer be able to stomach him in any way, shape, or form. Knowledge is power. & I sincerely hope his day or reckoning is coming.

"Good intentions. Erratic bosses. Mounting paranoia. Unforeseen consequences spiraling out of control. Heidi (Julia Roberts) works at Homecoming, a facility helping soldiers transition to civilian life. Years later she has started a new life, when the Department of Defense questions why she left Homecoming. Heidi realizes there's a whole other story behind the one she's been telling herself."
Julia Roberts. Arguably one of the most talented women in Hollywood, in my book. When I heard she had made a move to television I solemnly swore that no matter what it was, I was watching it!

Full disclosure, I don't know all that much about this one… except that it's one-sentence description ("An aging actor, who long ago enjoyed a brush with fame, makes his living as an acting coach.") + Michael Douglas + Golden Globe win = worth a shot!

"An English combat nurse from 1945 is mysteriously swept back in time to 1743."
My very favorite book series of. all. time. I literally mourned the end of this book series. I have been obsessed with this Starz series since it came out in 2014, & the time between seasons is far too long!
Other shows on my must-watch list that I am WAY overdue to get into:
Ozark. I've been told over & over & over to tune in to this one! Maybe if I write it down here, I'll actually get around to it!
Season Two of The Crown. I am, & always have been, completely & obsessively intrigued by the Royal Family. I was glued to Season One, & have been waiting patiently for Hubs to "be in the mood" for Season Two… however, I've decided that the wait is over! I'm diving back in, with or without him! #sorrynotsorry
The Haunting of Hill House. I can't handle bloody, gutsy, gory… so I'm late to the game on this one, too, simply because I needed others to watch this before me & tell me if they thought I could handle it! I've been assured that I most definitely should watch it. I might need you to pray for me! I scare easily…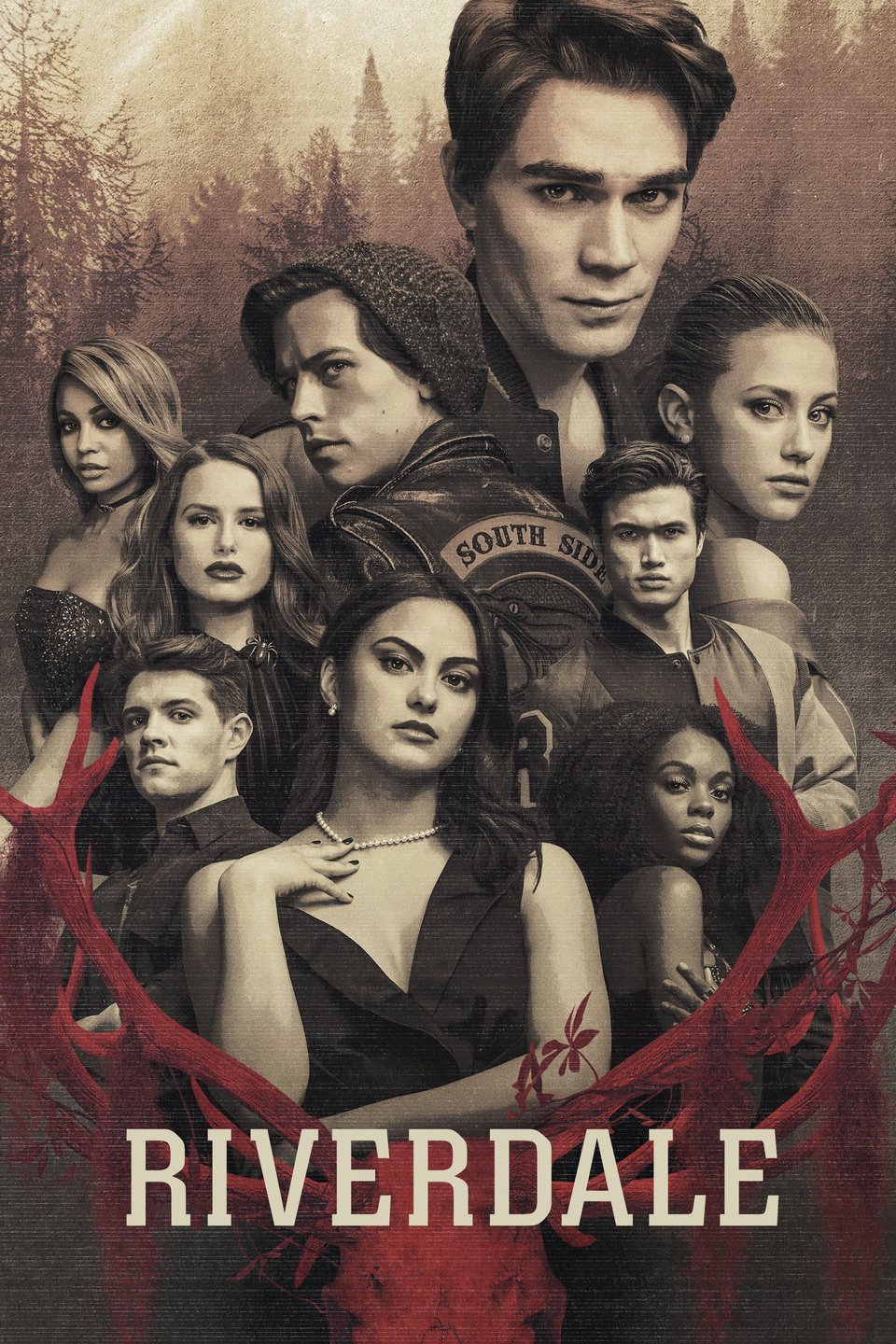 Riverdale. I am 100% convinced that if Kelly Ripa & I were to meet in real life, we'd become fast best friends. I watch "LIVE with Kelly & Ryan" religiously every morning. It's about time I check out this show, starring Kelly's hubs!
What shows do you have on your Winter Binge List?!